3 tags
THE ZIPPER- Montclair Film Festival
Montclair Film Festival, where the film THE ZIPPER is playing Saturday 5/4 at 12pm Director Amy Nicholson looks at the legendary Zipper ride in Coney Island to study real estate wars in New York City. Filled with colorful personalities, the film "will resonate with anybody who has watched some quirky favorite place be demolished by developers who don't appreciate its charm" (Hollywood...
4 tags
Preservation Greenpoint- Fading ads of Greenpoint...
Walking tour and book signing: Sunday, May 5, 11:30am (book signing), 12:00 (tour Join Preservation Greenpoint and author/photographer Frank Jump on a walking tour of the fading ads of Greenpoint.  For nearly 20 years, Jump has been documenting the painted ads of New York City as they quickly disappear, and his book Fading Ads of New York City was published in 2011.  Jump will offer a glimpse...
10 tags
CITY COUNCIL CANDIDATES FORUM AND EVENING...
WHEN:  MONDAY, MAY 13, 2013 TIME:    6:30-8:30PM WHERE: WEST PARK PRESBYTERIAN CHURCH 165 WEST 86TH STREET at AMSTERDAM AVENUE   Meet the Candidates running for City Council District 6 (currently held by the Hon. Gale Brewer)   Candidates joining us are (in alphabetical order): Ken Biberaj, Debra Cooper, Noah Gotbaum, Marc Landis, Helen Rosenthal, and Mel Wymore Mingle and Ask Questions Share Your...
4 tags
Lecture on Roosevelt Island
TIME TO UNWIND: THE MOUNT VERNON HOTEL MUSEUM AND LEISURE IN JACKSONIAN NEW YORK: (Roosevelt Island, NY, April 1, 2013) – Built in 1799 and one of the eight oldest buildings in New York City, The Mount Vernon Hotel Museum and Garden interprets travel, leisure, work and play in diverse antebellum New York. Dana Settles, Curator of Education, will describe the leisure activities of New Yorkers in...
4 tags
Maps, Realities and the People's Palace
April 20, 10am-Noon Marking the centennial of Grand Central Terminal, we'll tour the GCT and Bryant Park vicinities, planned areas greatly altered since before the Civil War. Then we will see how historical cartography captures the changing urban landscape in the splendidly restored Lionel Pincus and Princess Firyal Map Division of the New York Public Library. Fee $15 payable at tour....
4 tags
"Landmark Loonies"
To the Editor, The japes and mockeries in the recent editorial "Landmark Loonies" are both inappropriate and inaccurate.  The Historic Districts Council did several surveys of the area in order to formulate our list of buildings to be considered for landmarks designation, taking into account each individual building's architectural and historical significance.  Brief reports, written by...
4 tags
Metropolitan Waterfront Alliance
The Metropolitan Waterfront Alliance is excited to present the 6th Annual City of Water Day on July 20, 2013 at Governors Island in New York Harbor, and at Liberty State Park in Jersey City.   Each year we receive over 20,000 visitors overall and this year we expect more than 20,000 visitors on Governors Island and another 7,000 at Liberty State Park during the day.  City of Water Day offers an...
4 tags
MAGNOLIA BLOSSOM WALK ON ROOSEVELT ISLAND
Spring is in the air — with all its glory — on the Magnolia Blossom Walk to be held on Roosevelt Island on Sunday, March 31,2013 at 11:00 a.m. Take a 75-minute walk of scenic sites on Roosevelt Island and rejoice in the abundant color of the magnolia trees in full bloom. The tour, led by Judith Berdy, President of the Roosevelt Island Historical Society, offers close-ups on the...
2 tags
COME TO RALLY AT CITY HALL 3/19 We need you to join us on Tuesday, March 19 from 12pm to 1pm on the steps of City Hall, for a Rally on Behalf of New Amsterdam Market. TELL THE COUNCIL TO VOTE "NO" This is our last chance to stop the mall developer's plans to destroy the iconic, city-owned Fulton Fish Market and replace it with a luxury high-rise complex whose details have not...
5 tags
Monday, March 18, 2013 at 6:30PM  at the Fulton Auditorium, 119 Ninth Avenue  the Chelsea Land Use and Clinton/Hell's Kitchen Land Use Committees AGENDA ITEM #3. Discussion: Proposed Expansion of Special West Chelsea District – continuing discussion Following the joint meeting, the Chelsea Land Use Committee will continue its discussion on the proposed Special West Chelsea District...
4 tags
The New York Pavilion: Space Shipwreck
The New York Pavilion: Space Shipwreck, is a documentary film that will tell the story of how the New York State Pavilion came to be, and how it came to be neglected. Over the past 5 decades many passionate New Yorkers have had important roles in advocating for the New York Pavilion but now live in various locations around the country. In order to get these interviews, I need your help. Donate...
8 tags
Lower East Side Oral Histories, a new book by Nina Howes (half Irish!) and LESHP's Eric Ferrara, documents the memories of twenty-five people from diverse backgrounds who experienced life in one of the 20th century's most vibrant and complex neighborhoods. From childhood memories of pushcarts and nickel-baths to observations of the constantly changing face of the district, discover the...
3 tags
The City of Yonkers has issued a Request for Proposals to acquire, preserve, restore, redevelop and adaptively reuse its City Jail.    The jail is a City-owned property located in southwest Yonkers at 24 Alexander Street (Block: 2608, Lot: 1). It is a two-storied structure; its dimensions are 135' x 40' with 10,800 square feet.  The site is approximately .65 acres and is zoned...
3 tags
The Bowery Historic District Listed in the...
For Immediate Release February 25, 2013 Contact: Kerri Culhane (646) 737-3390 The Bowery Historic District Listed in the National Register of Historic Places (New York, NY) —Two Bridges Neighborhood Council (TBNC) and Bowery Alliance of Neighbors (BAN) are thrilled to announce that, as of February 20, 2013, New York's famed Bowery is now officially listed in the National Register of Historic...
7 tags
How Did Tribeca Get Its Historic Districts? Why Do They Matter?    Are They Protected Enough? A Public Conversation with Celebrated Authors Andrew Dolkart and Anthony Tung Moderator: Hal Bromm Date:  Sunday February 24, 2013  from  4-6 p.m. Venue:  New York Law School, entrance at Leonard and West Broadway Cost:  Pay as you wish, no reservation necessary.  There will be time for questions and to...
brandedsaloon asked: Hello, I own a business in Prospect Heights Brooklyn, and need to remove my exterior fence due to a Dept of Consumer Affairs sidewalk cafe requirement. The neighborhood is landmarked, and the LPC has advised me that I must protect the bluestone & concrete sidewalk to match the color. I'm looking now for a referral to a contractor who specializes in bluestone/ concrete preservation ...
4 tags
Lecture: "From Great Estates to Great Parks: 125...
Tuesday, February 26, 7:30 p.m.  How and why did what is now the Bronx go from an area of great estates to a community of modest homes and great parks? The 1888 creation of the Bronx Parks system, 125 years ago, was perhaps the clearest turning point for the Bronx, even though Pelham Bay Park would not be within the city limits for another 17 years. Dart Westphal will discuss some of the reasons...
8 tags
19th Annual Preservation Conference: Preservation...
March 3, 2013 Walking Tours Meeting times, locations and directions for tours will be provided upon registration. Tours generally start between 10:00am and 1:00pm and last approximately two and a half hours. Grand Central Terminal and Midtown East, Manhattan Borough Hall Skyscraper Historic District and Environs, Brooklyn Further Along the Grand Concourse, The Bronx New York University...
3 tags
The 19th Annual Bronx Parks Speak Up! HISTORY, PARKS & CULTURE: USING OPEN SPACES TO BRIDGE CULTURAL GAPS Learn about all the resources/Opportunities for Community Groups, Educators & Volunteers. Saturday, February 23rd Lehman College Faculty Dining Room 11 am to 5 pm For more Information please visit www.bronxspeakup.org To request a table, please send an email to...
4 tags
SAVE THE DATE: GREENPOINT PUB CRAWL
Friday, February 22nd, 6:30pm  Come raise a toast to the founding of Preservation Greenpoint by two fellow program alums, and to Greenpoint's selection as one of the Historic District Council's Six to Celebrate in 2013! Begin your acquaintance with this neighborhood via its historic watering holes on PA's Greenpoint Pub Crawl.  The evening will kick off around 6:30pm, visiting...
Proposed East Midtown Rezoning: Gallery of... →
See the 33 buildings we've proposed as landmarks in East Midtown!
3 tags
THE UPPITY WOMEN OF DOWNTOWN NYC Lecture on...
FOR IMMEDIATE RELEASE Contact: Janet Falk Phone:    212-677-5770   THE  UPPITY  WOMEN  OF  DOWNTOWN  NYC  Lecture on Roosevelt Island (Roosevelt Island, NY, January 18, 2013) – As New York grew in the 19th century, its reputation as sin city ballooned almost as fast as women's skirts. Just living in such a volatile place could endanger a woman's most precious possession: her reputation. Today, the...
9 tags
Six to Celebrate 2013 Launch Party!
Date: Tuesday – January29, 2013 Location: University Settlement, 185 Eldridge Street, Manhattan Description: Announcing the 2013 Six to Celebrate neighborhoods Time: 6-8 pm Please join the Historic Districts Council as we announce the neighborhoods selected for the 2013 Six to Celebrate program! Come honor the accomplishments of outgoing participants from Bay Ridge, Far Rockaway Beach...
Is this really New York's oldest row house? →
LPC's designation reports are chock-full of delightful discoveries!
4 tags
The Woodlawn Cemetery Upcoming Events
Please find attached information regarding two upcoming public programs hosted by the Friends of The Woodlawn Cemetery, along with short descriptions of each event below.  Please visit our website for a full listing of our February events, such as our Social Media Week #InstaWoodlawn Photo Contest and our "Ask Woodlawn" Digital Dialogue.   Sunday, February 10th at 12:30PM "Woodlawn is for...
1 tag
Dear New Yorker,    Over the past month, the NYC Council has been organizing volunteers to help out in areas hit hard by Hurricane Sandy. We will be continuing our efforts through the month of December, including this Saturday, December 8th and Sunday, December 9th.  We hope you can join us. Buses will be departing Saturday and Sunday morning at 10 am from 250 Broadway in Lower Manhattan and...
4 tags
1 tag
8 tags
Walking Tour: Harlem Black & Jewish Music Culture 1890-1930  Tour Guide: Harlem Historian John Reddick Saturday, December 8 through Sunday, December 30 $25.00 WALKING TOUR: HARLEM'S BLACK & JEWISH MUSIC CULTURE 1890-1930Selections from the Sheet Music Collection of Harlem Historian John T. Reddick December 8, 2012 thru January 30, 2013 After viewing the exhibition at Ristorante...
7 tags
E-BULLETIN OF THE HISTORIC DISTRICTS COUNCIL:...
E-Bulletin Highlights: At Home in Utopia has been rescheduled for Thursday, January 10, 2013 6-8pm at the Tribeca Fim Center! THIS Monday, December 3: Robert LiMandri, Commissioner, NYC Department of Buildings HDC Holiday Book Talk: NEW LOCATION-  Bowne & Co. Stationers 211 Water Street featuring Thomas E. Rinaldi,author of the new book New York Neon Wednesday, December 5,...
4 tags
As you may know, our restaurant was badly damaged by Hurricane Sandy. Our basement was completely submerged by the flood waters, and we got about a foot of water in the dining room. We lost tens of thousands of dollars worth of equipment and inventory, and we've been closed since the storm. Even now, most of our neighbors are still without power. Our insurance company isn't giving us...
3 tags
Local East Village: From Downtown, Another Wave of... →
eastvillagefeed: via The Local East Village
3 tags
 N E W S R E L E A S E FOR IMMEDIATE RELEASE Media Contact: Cristiana Peña Director of Programs, The Woodlawn Cemetery Phone: (718) 920-1463, ext. 225 E-mail: cpena@thewoodlawncemetery.org www.thewoodlawncemetery.org/ THE WOODLAWN CEMETERY to host VOLUNTEER RECRUITMENT EVENT: Train to be a tour guide, learn to research residents, and more! (Bronx, NY – November 8, 2012) – On Saturday,...
9 tags
3 tags
3 tags
UPPER EAST SIDE HISTORIC DISTRICT A Walking Tour Sunday, November 11th, 1:00pm Please meet at the northwest corner of Fifth Avenue & East 60th Street  $10 members, $15 non-members  ADVANCE PAYMENT REQUIRED One of the city's largest historic districts, this area contains some of the finest examples of urban residential architecture in America. Splendid townhouses, opulent...
5 tags
Chelsea Rezoning Hearing
Next Tuesday, October 23rd at 9:30 am at City Hall, the City Council will hold its SOLE public hearing on the proposal to change the zoning rules to allow two huge towers to be built atop Chelsea Market. We need you to testify AGAINST the plan! The other side will be there in force, and we have to be too. Go to...
6 tags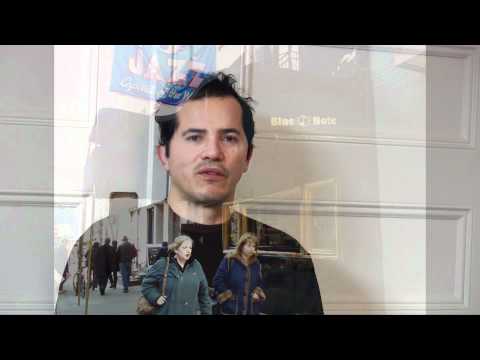 5 tags
Old Croton Aqueduct Bike Tour
NYPL, 42nd Street  Saturday, November 3 at noon Aqueduct exposed at W. 105th Street, 1928 In 1842, the original Croton Aqueduct began delivering water to New York City from the Croton River 41 miles to the north. In the decades leading up to the aqueduct's completion the city had suffered epidemics of Asiatic Cholera and Yellow Fever because water came from increasingly polluted wells....
2 tags
Friends of Abandoned Cemeteries, Inc.
Presents: A Halloween Walking Tour Wednesday, October 31 Historic Staten Island/Fountain Cemetery Established 1802 AND Native American Burial Ground 1632 Richmond Terrace/Alaska Street Tour Starts at 4 pm $20 per person  For over 3 decades visitors have reported seeing the same three apparitions. Shinny coins have appeared out of now where from the Civil War era, 1954 and 1976!  Join FACSI...
7 tags
10th Annual OHNY
As America's largest architecture and design event, openhousenewyork Weekend allows you to discover new neighborhoods, explore with friends and family, and experience our city's architecture and design through special talks, performances, and family-friendly workshops — all free of charge! This 10th Annual Weekend falls on October 6th and 7th in 2011.   For more information,...
3 tags
Friends of the Upper East Side Historic Districts
METROPOLITAN MUSEUM HISTORIC DISTRICT A Walking Tour Saturday, October 13th, 1:00pm Please meet at the northeast corner of Fifth Avenue & East 78th Street $10 members, $15 non-members ADVANCE PAYMENT REQUIRED Following the opening of the Metropolitan Museum of Art in 1880, the adjacent area along Fifth Avenue quickly became New York City's most fashionable neighborhood, where...
5 tags
Saturday, September 29, 2012 11:00 am to 3:00 pm Enter at Broadway entrance above Isham Street (Festivities sited on lawn at the top of Isham Park) Inwood Tiger Band & Heavenly Voices Chorus from I.S. 52 will open the ceremonies marching into the park from Broadway Also featuring various speakers, story booth, performers, historical park signage & tours, children's activities,...